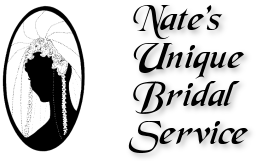 It was a pleasure meeting with you, 12 June and talking about your flower and gift basket business. I especially enjoyed the personally guided tour of your business and the opportunity to review some of your work.
Nate's Unique Bridal Service is an extremely efficient and professional business, with a friendly and knowledgeable manager. I would have no problems with referring brides to you for business. I know that I would enjoy the experience of working with you.
I would like to thank you again for taking the time from your busy schedule to allow some time for us to exchange information about the business that we enjoy so much. I look forward to the opportunity for you and I to work together to service our brides.
Respectfully,
Elise D. Newton
Exclusive Elegance by Elise