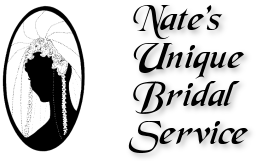 Dear Nate':
We would like to thank you very much for helping to make our wedding day the truly special day that it was. The floral arrangements were truly beautiful. We received so many compliments on the cake and my bouquet that we had to pass along our THANKS to you.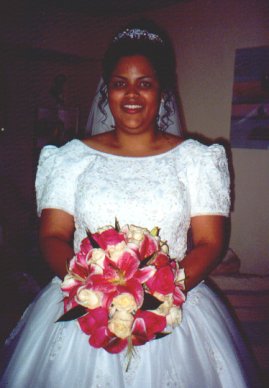 My bouquet was absolutely gorgeous (and I'm not just saying this because it was mine J). The flowers were so fresh and pretty. As for the cake, it not only looked good but it tasted just as good. The official photographer picture of the cake was picture perfect.
We would like to thank you once again for everything. Your professionalism and dedication to your work were so very refreshing. We will definitely keep in touch and look forward to hiring your services again in the very near future. We have given out a few of your business cards and are highly recommending your services to everyone we know.
As soon as we can get copies of the professional photographs, we will mail one to you.
THANK YOU! THANK YOU!! THANK YOU FOR EVERYTHING!!!
Sincerely,
Keith & Theon Anderson